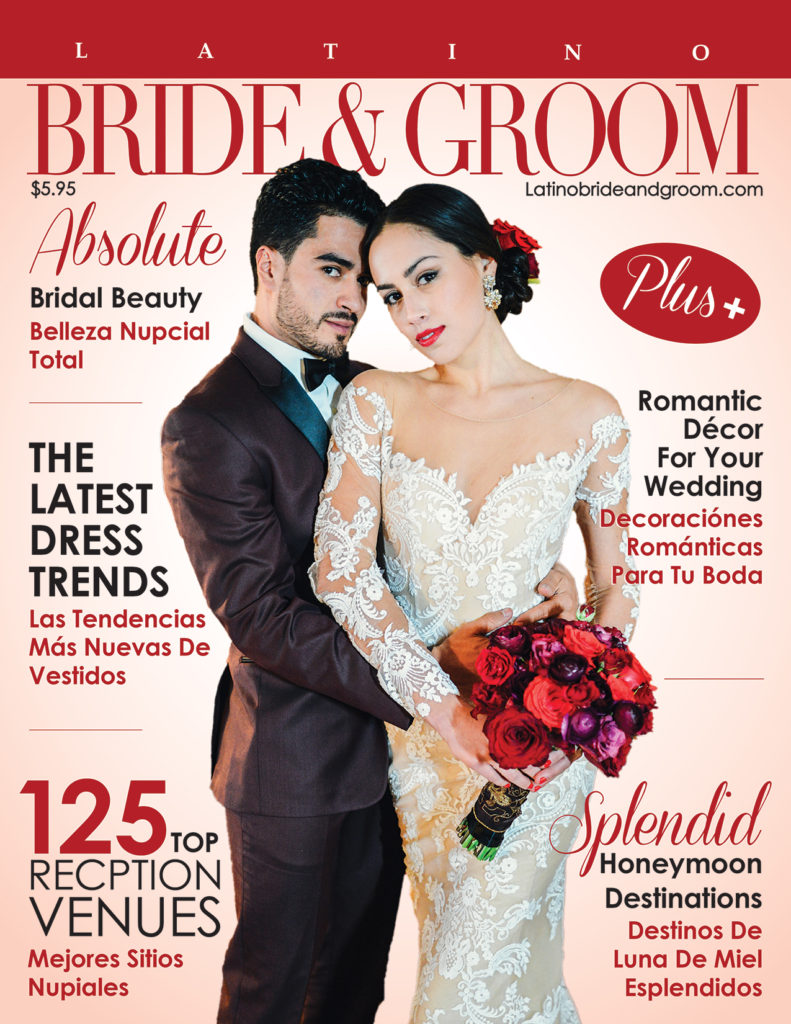 A groundbreaking publication, LATINO BRIDE AND GROOM (LBG) celebrates the culture and traditions of Latinos in the U.S. while providing an indispensable wedding guide to enhance and blend their upbringings into their wedding day. We also reach a wide readership of influential Americans who are anxious to learn more about Latino culture and customs.
Through trendsetting features and insider tips, LBG fills its pages with exclusive interviews and alluring content, introducing readers to captivating ideas such as the perfect reception site for your big day, irresistible gowns, your unforgettable honeymoon, top local bakers, and buying your first home together. LBG explores bridal fashion, bridal beauty tips, wedding planning and offers expert advice to brides and grooms for their special day.
We also highlight exciting features on consumer favorites such as how to decorate your first home, adding Latin flavor in the kitchen, how to go green, how to choose your ring, and news of the latest Latino celebrity weddings. We keep our readers up to date with reports of the best local bridal boutiques, the latest trends by uncovering world-renowned fashion designers and their couture creations, plus their resort ensembles. Cutting-edge looks, tuxedos and accessories for the groom, as well as tips for being the best groom, not to mention fitness tips for the bride and groom, keep our readers turning pages for more.
Through our colorful honeymoon pages, we take readers on a journey that for some invokes nostalgia and for others results in a call to their travel agent to plan their honeymoon. Looking beyond the pyramids in Mexico and discovering the magic of honeymooning in exotic locales such as Brazil, Mayorga, Dubai, Veracruz, Costa Rica, Spain, Peru, and many other destinations our readers love to explore.